MEKSIKO YOGA RETREAT 3.-13.3.2022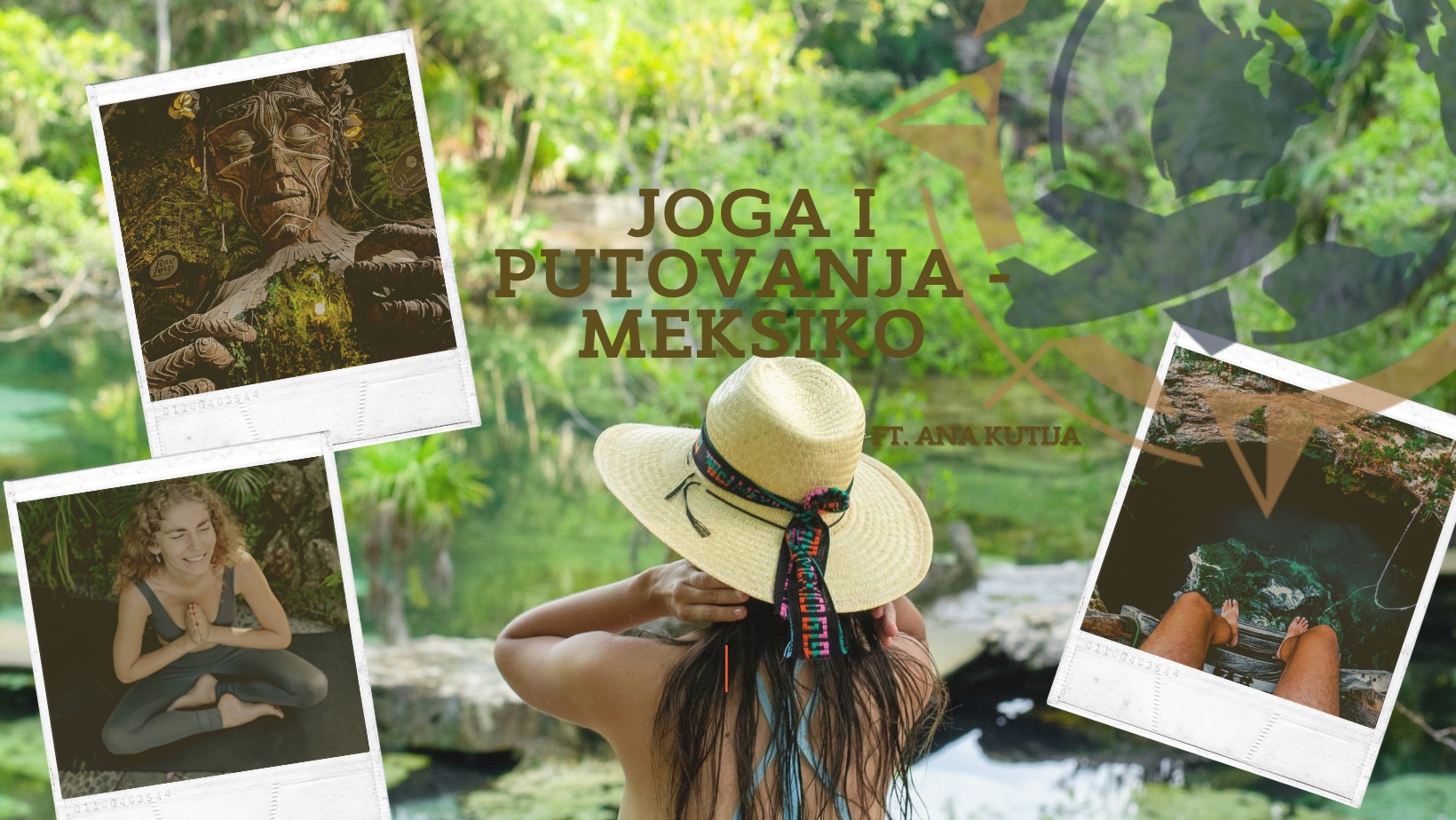 MEXICO YOGA RETREAT- HRK 12,990.00 per person in a double room
Join us again for a special yoga experience, this time surrounded by waves and flames off the coast of Mexico
Embark on a relaxing yoga adventure with travel again. This time together we discover Mexico, the hidden charms of the Yucatan and ancient cultures with regular yoga practice.
Join us for a unique yoga experience in the beautiful Playa del Carmen. Embark on an eight-day yoga experience through daily yoga practice, guided kriya – purification techniques and pranayama – breathing techniques.
Embark on an exploration of the home of the ancient Maya and discover the beauty of their country in the coastal area of ​​the Yucatan Peninsula where crowds of people are already enjoying the charms of colorful Mexico with all their senses. Feed the delicious buds with Mexican cuisine and immerse yourself in this attractive and cheerful culture. In addition to staying in Playa del Caremen where you will have the opportunity to enjoy the beach, explore unforgettable attractions such as underground grottoes – centoe where water collects and are ideal for swimming, the remains of ancient civilizations and great pyramids, live music and merry nights. During the stay, a trip to Chichen Itza, a famous pyramid near the colonial city of Valladolid, is planned.
This program helps to explore your own body and enlighten the mind through:
morning classes of yoga, kriya and pranayama and guided meditations. These breathing and relaxation techniques return stress to the center, give peace and stabilize us (exercises are designed for all levels of physical fitness, including beginners, for 90 minutes)
evening gatherings several times a week for guided meditations and relaxing restorative practices
The program is designed to meet all your needs, especially centering and awareness in this all stressful period. All the program requires is flexibility of mind and active participation. With a combination of yoga practices, breathing and cleansing techniques in close proximity to ancient cultures and bathed in the warm sun Ana Kutija will guide you through the pervasive experience of yoga. Let's get rid of everything that burdened us together and let's go free to the next period.
HIGHLIGHTED
8 day yoga program
a trip to Chichen Itza with Valladolid
accommodation in a 4 * hotel
travel companion
THIS YOGA JOURNEY IS FOR YOU IF:
you want to release purchased stress
purify thoughts and manage your emotions
you want to develop and nurture love for yourself and others
you want to take some time for yourself to feel inner peace and enjoy the present moment
TRAVEL PRICE DOES NOT INCLUDE:
optional excursions
tips
services not listed in the program
personal expenses and expenses due to – possible flight delays
health insurance covering treatment from Covid 19 (mandatory)
travel cancellation insurance
supplement for single room HRK 2,690.00
OPTIONAL EXCURSIONS:
Party and Cenote HRK 490,00 per person
Cozumel HRK 390.00 per person + HRK 200 per person ferry and 3 $ service fee for reefs
Party transfer HRK 200.00 per person
Las Coloradas / Lagartos HRK 590.00 per person